Angela Pitman originally opened the first Pet Dog Training club of its kind in an armed forces base in Cyprus which was well attended by forces families, ex-patriots and Cypriots alike. She qualified with the British Institute of Professional Dog Trainers (BIPDT), is a Member of the Association of Pet Dog trainers (APDT) no. 00385, a Member of Anglo-American Pet Dog Training (AAPDT) and a Member of the Institute of Animal Care Education (MIACE), she has also completed an Advanced Canine Psychology course, is a graduate of the Animal Care College, is an experienced Rehabilitation Trainer of over twenty years and is a Full Member of International Canine Behaviourists (ICB). She has helped hundreds of dogs and their owners, many through veterinary referral, covering such problems as: Aggression towards other dogs or people, Destruction, Phobias and Separation problems to name just a few. She is an experienced trainer of deaf dogs and has also demonstrated to owners of dogs which have either been born blind or have lost their sight that they can still lead a full life.

She has also held talks and workshops in colleges and universities in the North West of England as well as scout groups and other training clubs covering a wide range of subjects.

Angela is also a voluntary trainer for the charity DogAID (Dog Assistance In Disability), a national charity in which the trainers go to the clients own home to teach them how to train their own dogs to help with daily tasks structured to their personal needs.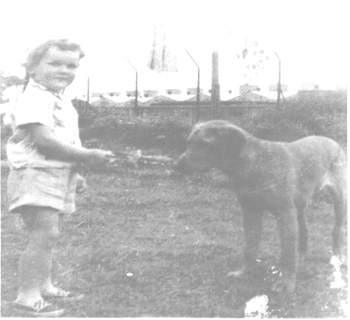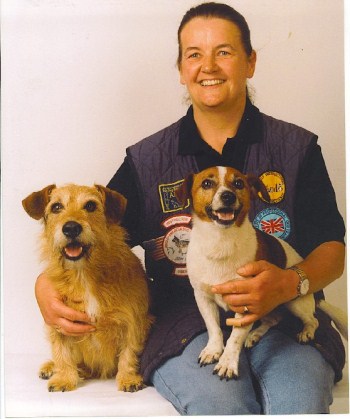 Angela has been passionate about dogs from a very early age.


We have two associates who we can call on to help you with specific needs such as Pet Bereavement Counselling, Reiki and Complemetary therapies

Ceri Howarth Associate Instructor - is a Member of the Institute for Animal Care Education (MIACE) is a Member of the APDT no.00716, holds a Diploma in Companion Animal Bereavement Counselling, a Diploma in Animal Behaviour, Introduction to Canine Psychology, National Cert in Animal Management, she also holds a HND in Animal Science and a BSc in Animal Behaviour and Welfare. Furthermore, she can advise prospective parents about babies and dogs living together safely and happily. She is also experienced in training and owning deaf dogs which has helped prevent several being re-homed.

Sue Reid Associate Complementary Therapist - is qualified with the British Institute of Professional Dog Trainers (BIPDT) and is a Member of the APDT no. 00717, has successfully completed the Introduction to Canine Psychology Course and has studied the recognition and management of stress in dogs. She is also a Reiki Master, a qualified Flower Essence Therapist and is a Telepathic Animal Communicator. She has a wide range of knowledge of Complementary therapies and can be contacted through the club or by clicking on the link.

We also have trained assistants who are always on hand to help if you are struggling and we regularly take in students from Chester University to help broaden their experience of working with and understanding dogs.